A Swedish boutique car builder that re-build early 70's cars like Charger, Challenger and Cuda. Predator re-packages the cars and gives them new life. Same classic looks but with new engines, new technology etc.
Communicate a better experience, more speed and new technology but maintain the classic feel – to a client who's picky with details and like to invest hard earned money in something more than just a car – a piece of art.
SELECTIVE. RAWNESS. PRODIGIOUS. 
A simple and clean "P" with a perfect mathematic grid that works in any occasion – whether it's carved in stone or on a backlit steel plate.
Two strokes. Two eyes from a predator that moves through time.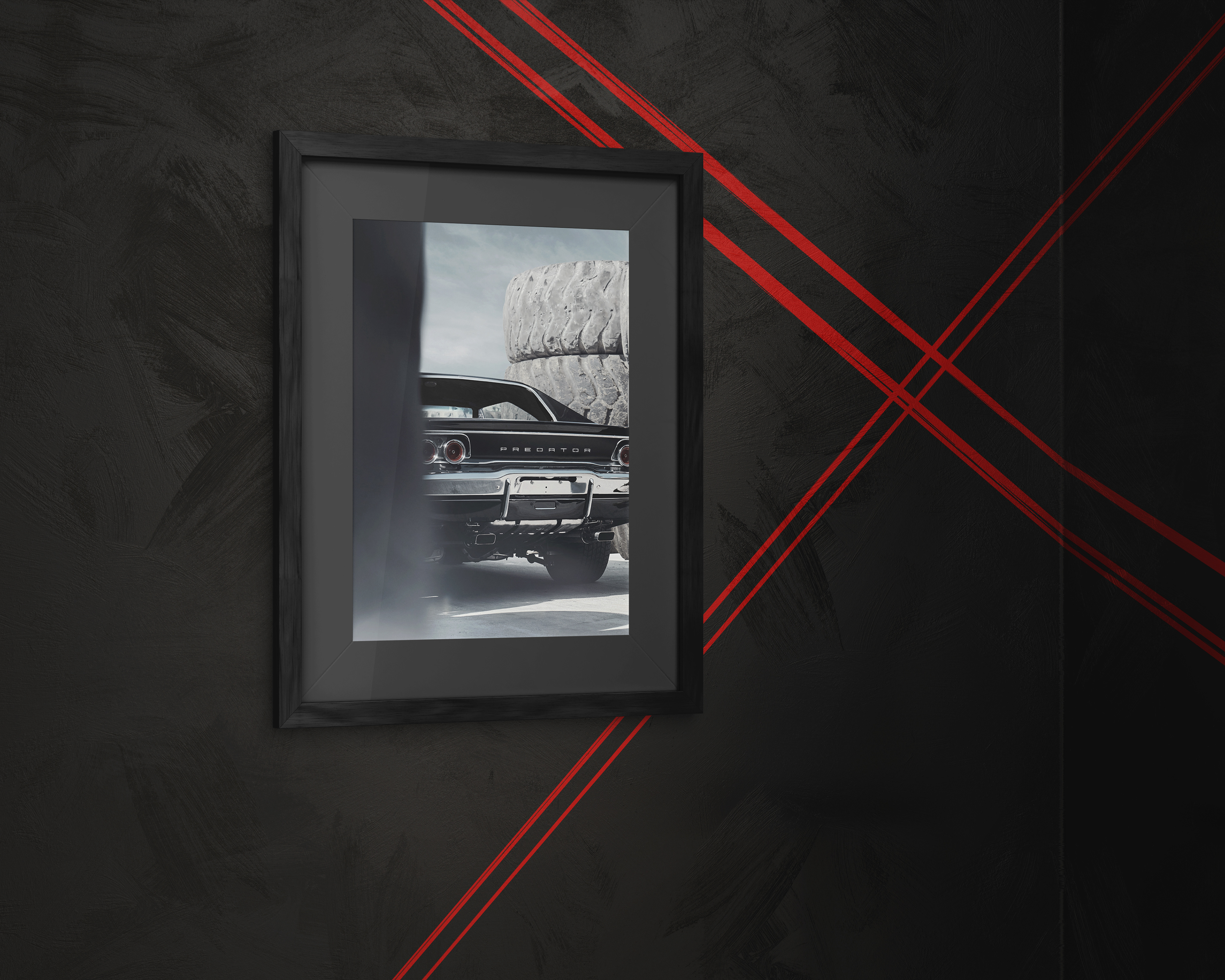 Header video-loop for website
Photography – building process
Visual identity
Logotype
Imagery
Film music
Trade fair stand
Web layout
Brand movie
CD, AD, photography — Robin Ohlausson /
LAVE
Music — Sanna Hodell
Mix — Viktor Torelli, Robin Ohlausson
Logo visualisation — Martin Carlson
Video production — Indept
Web production — Digiwise